National Youth Science Camp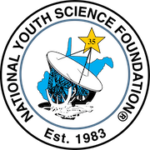 The New Mexico Academy of Science is proud to sponsor two New Mexico high school seniors interested in science to attend the month-long National Youth Science Camp (NYSC) during the summer.
​
Congratulations to New Mexico's 2021 delegates Karin Ebey from Los Alamos High School and Othello Gamboa from NM School for the Arts.
Applications for the 2022 camp are open! It will again be a virtual event due to the on-going pandemic. The deadline to submit applications is  March 31, 2022. For more information about the program, please visit the NYSC website.
NYSC 2022 flyer.
​
NYSC Coordinator (2021-2022) – Margaret Showalter
---
What is National Youth Science Camp?
Hosted in Monongahela National Forest in West Virginia since 1963, the National Youth Science Camp (NYSCamp) has traditionally been a residential science, technology, engineering, and mathematics (STEM) program designed to honor and challenge some of the nation's rising STEM leaders and provide them with opportunities to engage with STEM professionals and participate in exciting outdoor activities. In response to the COVID-19 pandemic, however, the 2021 and 2022 NYSCamps are entirely virtual, and still include world-class lectures, directed studies, and seminars with prestigious and up and coming STEM professionals who are making a difference in their fields of study and changing the world for good.
The camp provides significant opportunities for delegates to interact and engage with STEM professionals, camp staph (intentional misspelling to highlight their infections enthusiasm), and other delegates in exciting, fun, and meaningful ways. Even though delegates didn't gather in the beautiful mountains of West Virginia, the 2021 Virtual NYSCamp was engaging, stimulating, and unforgettable educational experience!
The NYSCamp is offered to selected participants at no cost so that talented students may attend regardless of their financial ability.
What happens on a typical day at the National Youth Science Camp?
In non-covid years, a typical day begins with a morning lecture from a guest scientist. Some groups go on outdoor trips, and the rest participate in hands-on, small group science seminars facilitated by guest scientists or NYSC staff members. In the afternoon are seminars, athletic and recreational activities, art, and music. An evening science lecture follows dinner. All activities challenge delegates to approach problems with creativity.
The program for the 2022 Virtual Camp can be found on the NYSCamp page.
Where is the camp held?
Traditionally, NYSC is held in the eastern mountains of West Virginia's Potomac Highlands. Delegates can visit the nearby National Radio Astronomy Observatory at Green Bank, hike in the unique wilderness areas of the Monongahela National Forest and visit other notable West Virginia landmarks.
How are Delegates Chosen?
Students apply at http://apply.nyscamp.org/. The New Mexico Academy of Science (NMAS) selects two delegates and alternates for the camp based upon an applicant's academic achievement, leadership in school and community activities, and genuine interest in the sciences. The NMAS coordinator is Margaret Showalter.